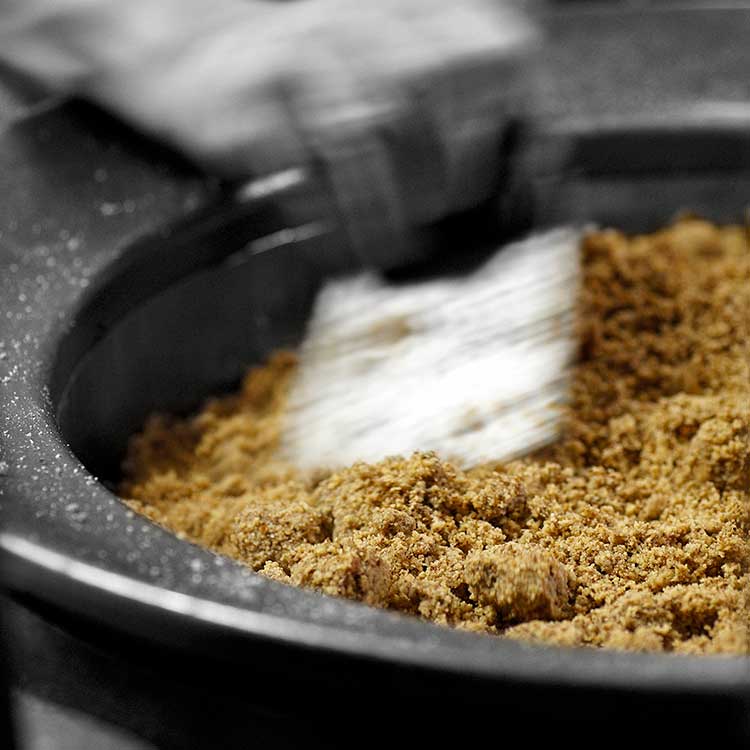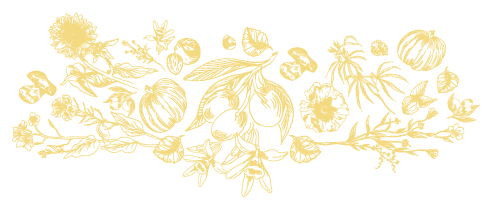 Our expertise
Our expertise involves optimising traditional production methods while still maintaining their artisanal elements.
It's a method passed down through the generations: one fruit, one oil.
The Huilerie Beaujolaise produces completely natural virgin oils, each made using only one type of fruit. No mixing, nothing added, no preservatives, no chemicals: one fruit, one oil.
Selection
Our raw ingredients go through a rigorous selection process: dry fruit or oilseeds.
Grinding
Mechanical grinding using a stone grinder or crusher.
Heating
Light, delicate heating to extract the flavours from the fruit.
Extraction
Mechanical extraction using a hydraulic press (slow pressure for 3-5 hours).
Decanting
Natural decanting for 3-4 days
Filtering
The oil is filtered through blotting paper before it is bottled and labelled.
Once the oil has been extracted, the oilcakes* (which until recently were only used to feed livestock or used as fishing bait) need to be put to good use. These dehydrated oils, which are ground in a stone grinder and then sieved, can be used in many different ways.
*Oilcakes are the solid product produced once the oil has been extracted from the seeds or oleaginous fruit.
In cooking, they are used for to make pasta, breadcrumbs, crumb coatings for meat or as a spice; for binding in charcuterie; and in baking for special types of breads.
One of their many uses in bakeries is in 100% fruit macaroon recipes, specially produced using hazelnut, pistachio, pecan, walnut or pine nut powder...