Jean-Marc Montegottero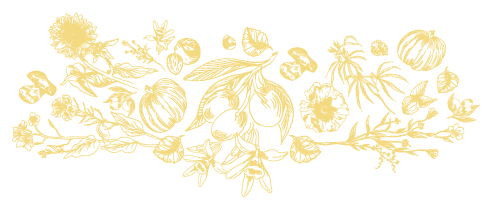 Take a look back at Jean-Marc Montegottero's childhood and you'll see how it was fertile ground for developing mechanical skills and resourcefulness. Imagining himself as a farmer heading up his farm, the child relied on the rural setting and mischief to provide him with the very best preparation.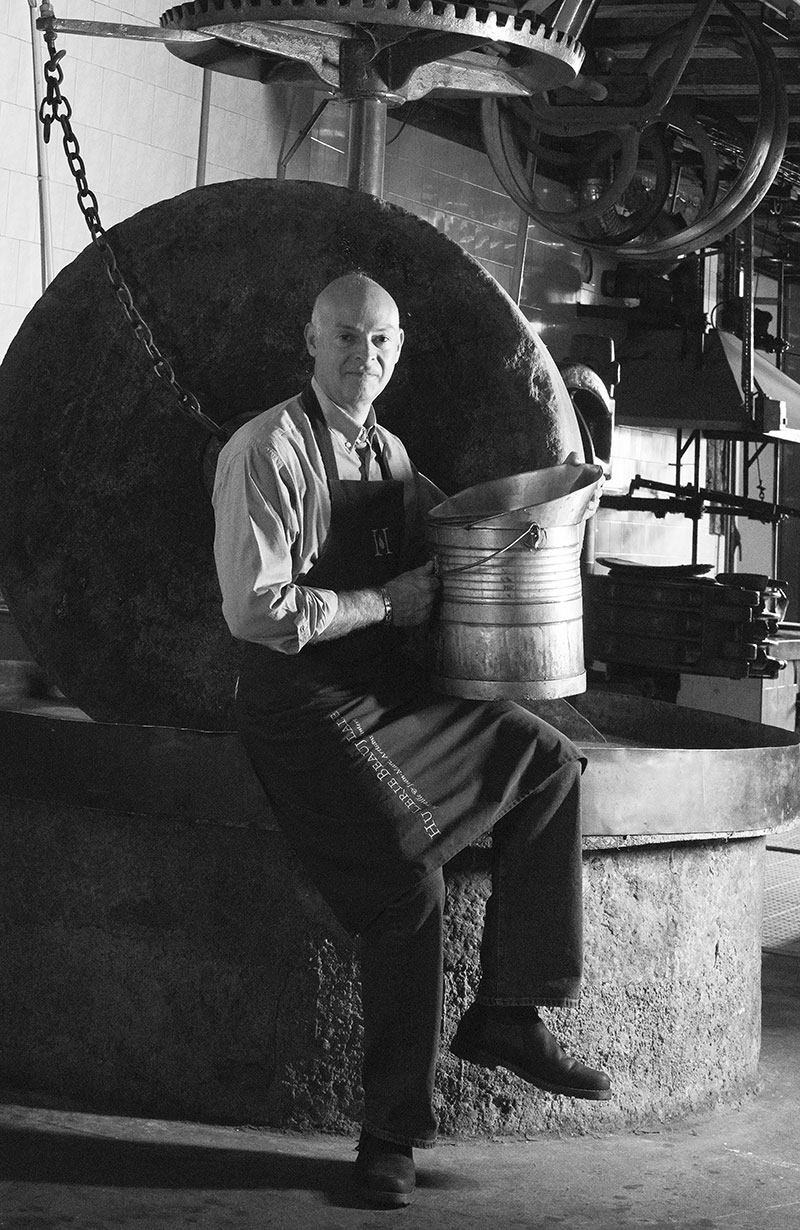 Jean-Marc had no ideas of becoming an oil producer at the time but was already fiddling with the ball bearings on his go-karts, building cabins in the woods, and filling reservoirs with wrecked cars. Yet there was no great ceremony when the teenage gas pump attendant was introduced to what would become his life's vocation: a ruined mill – "because we're talking ruins here!" – discovered in the back of a hardware shop that his parents had just bought.


While they didn't hand the business down to him – "very few people enter this profession without having several generations of work behind them" –, the future manager of the Huilerie Beaujolaise inherited from his ancestors a tireless determination to get things done. Feeling an immediate affection for the abandoned mill, he was able to make it his own with the support of his father, a mechanic by trade: "I'd just finished a project, and by chance I suggested to my father that I get the mill up and running again. His reply was 'go for it. If you do a good job, you'll get there'. That's what I did; I was eighteen years and one month old at the time." Five years of reconstruction ensued, during which time this farming technician by training carried out work on the land, worked zealously in the kinds of small business where any help is lifesaving, and developed his "taste for beautiful things" with an antique dealer, transporting Chinese cases and Oriental rugs. Those five tough years gave him all the contours of a man in a hurry: "Retrospectively, there was way too much work. You really needed character so as not to think about it too much and just throw yourself into it. Fortunately I don't like thinking too much!" Armed with the very same determination that had enabled him to repair the mill, Jean-Marc immediately found a mentor who agreed to take him on as his protégé. The company's premises shook with the weight of batches of cooked walnuts "the colour of egg yolk", while a master oil presser passed on his ancestral know-how to the young Montegottero: "Gustave had his own vocabulary! I wanted to learn all these old techniques from him, like the ones where you looked at the sky to tell whether the chimney was going to draw. To make sure that the material "was making sand", he would pick it up at 100° with bare hands!"
As well as this apprenticeship, Jean-Marc had a "scary" love of good food. The very same love that he laid down as an absolute requirement, nourished by his memories of Italy and by the jars that his grandfather would fill with olive nectar: "For me oil used to be like everything else: nothing more than a product. It was when I started to work with it that I realised how complex it is." By cultivating his own form of excellence, today's artisan ensured that quality and quantity would be the two aspects of every drop poured. So whenever the flavour deviated from the expected result, it meant a vat thrown away rather than a whispered excuse for the man who could never be content, and who has made it a point of honour to eat what he has sown: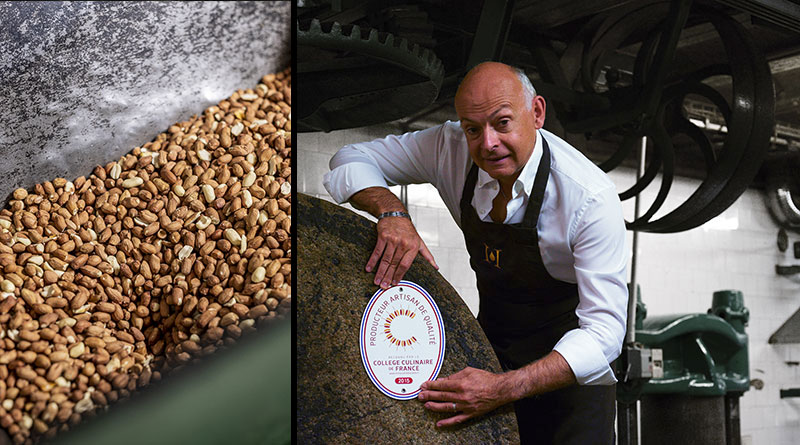 "One oil, one fruit! I've always stuck with that honesty, even when I wasn't making any money: not cheating, not cutting, not resorting to additives".
With his finest products now present on the family dining table, local people were soon coming to get their fruits milled there: "To start with, the goal was to produce for ourselves; that only changed when people started coming with their own fruit and leaving with oil, they were satisfied with the service. Then one thing just led to another. I continue to work for individual clients today because it enables the people concerned and the locals to maintain a real relationship with their fruit tree: the weather, diseases, the time it takes to produce a harvest… All those things strengthen the bond with the land."


Michelin-starred chefs have also joined his constellation of clients: la Maison Troisgros, Jacques Lameloise, Frédy Girarnet and his right-hand man at the time, Philippe Rochat, then the Pourcel twins and Maison Marcon, feature among those who liven up their dishes, from basic elements to garnish, with the precious trickle of oil, and have made it part of their signature: "Just the fact that a great chef would listen to my suggestions, that's a token of appreciation that makes me enormously happy and proud."


When his bottles of oil aren't featuring on tables in the Michelin Guide, Jean-Marc travels here and there across the world. In search of gateways to the Japanese culinary arts or a survey on usages and habits, he has visited Canada, the USA and even South Korea. Besides a diversification into fine groceries that brought him back to his roots, the Calade native and his team are committed to this region with its hills and slopes, which encourages the adoption of organics. They have also invested in reforestation, and care for the walnut trees that are being erased from their homeland: "All humans ever do is remove; we need to learn to give as well. If we could opt for techniques that aren't based on chemicals, to return to the soil what we've taken away from it, that would be an achievement for me." Whether the artisan with calloused hands is diving feet first into his "action management", whirling between machines and situations, whether the manager is working on pistachios or looking for new ways to optimise, Jean-Marc holds dear these few words that forge his determination:
chisel away at the values associated with your name, and always in your own way.