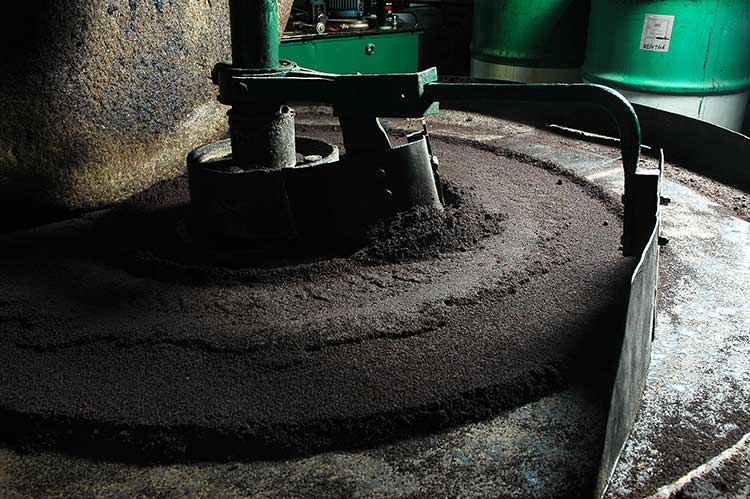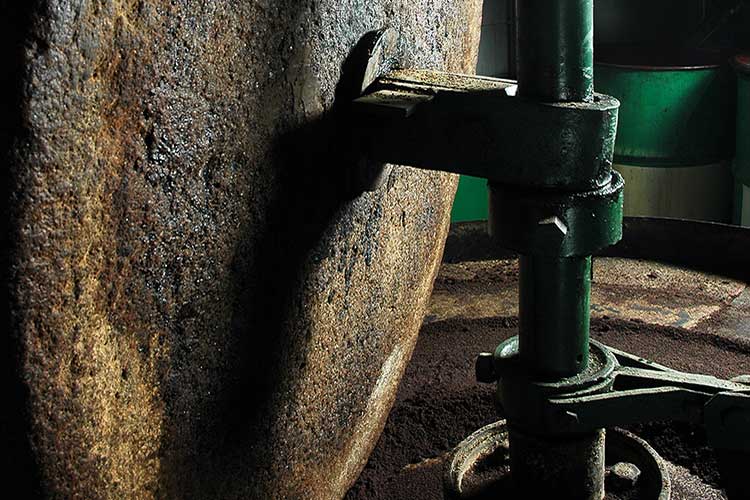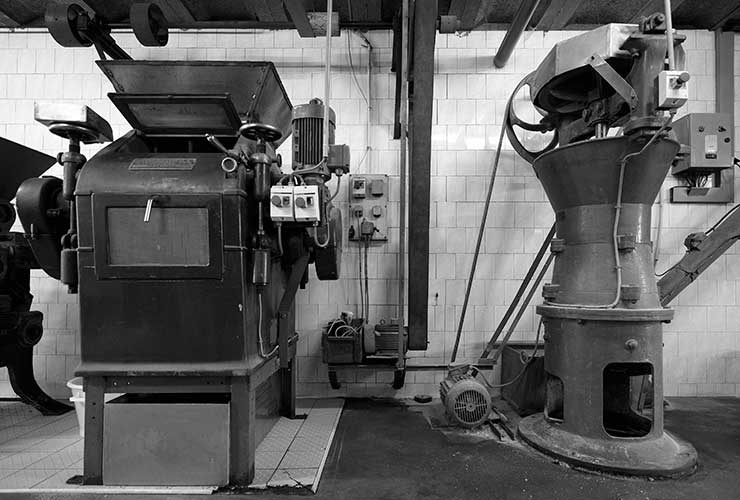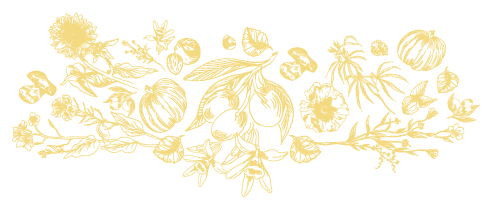 Explore the mill
Learn more about the history of Beaujolais in the not so distant past
L'histoire
At the start of the 20th century, Beaujeu still had three mills and people regularly brought nut kernels to be pressed into oil.
The Huilerie Beaujolaise has been using the new production tool in the Ardillats region, since 2007; but by no means has the Beaujeu mill simply become a museum. It operates during the made-to-order season and is used to make virgin peanut oil.
Tours
Just make an appointment for a tour. You can also find out more about the artisanal methods for making virgin oil – a 100% natural product.
Please contact us in advance in order to plan your visit.
How does the tour work ?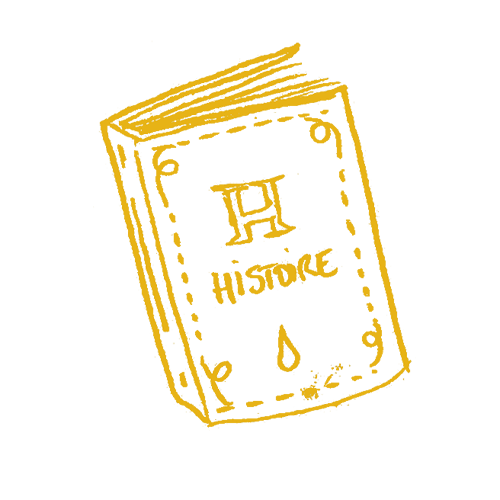 History and tradition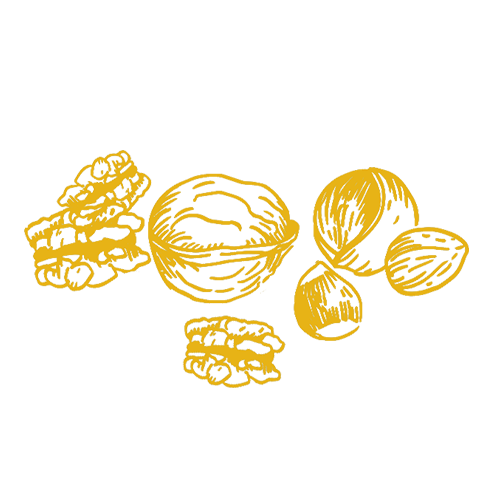 Find out how various oil-producing dried fruits and seeds are processed at the mill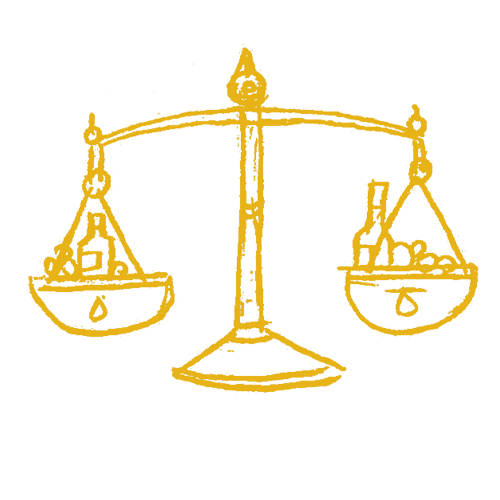 Oils and legislation (explanation of the terms and conditions, etc.)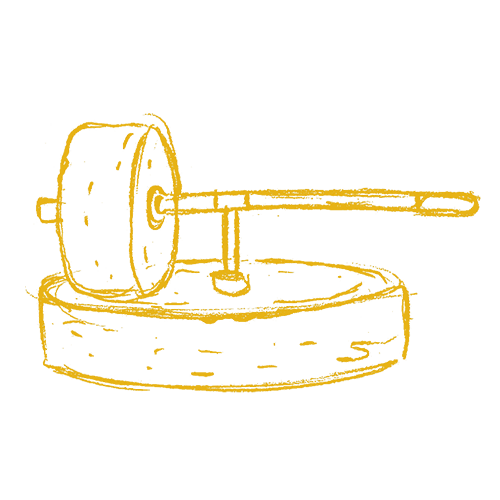 Tools for grinding fruit (millstone, crushers)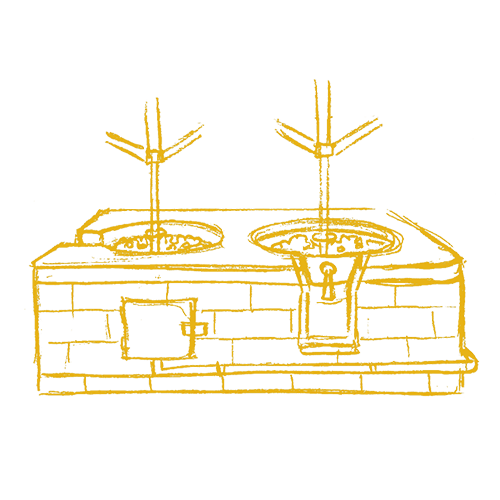 Cooking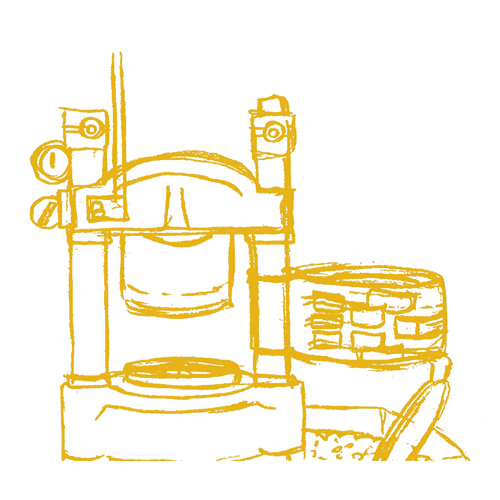 Pressing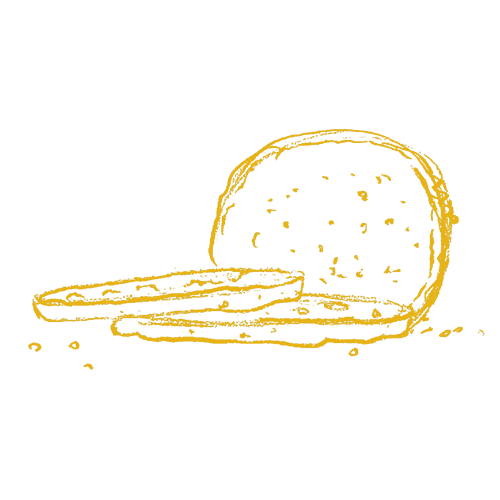 Oilcakes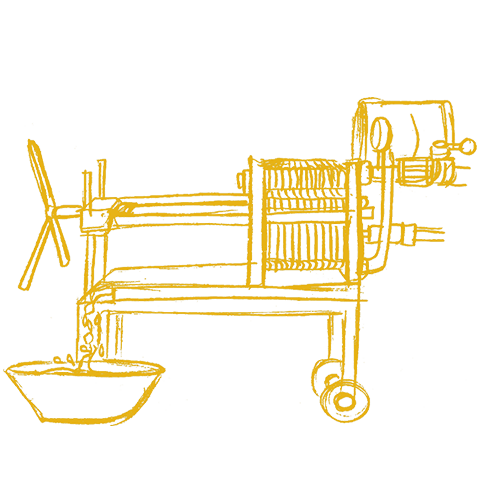 Filtration