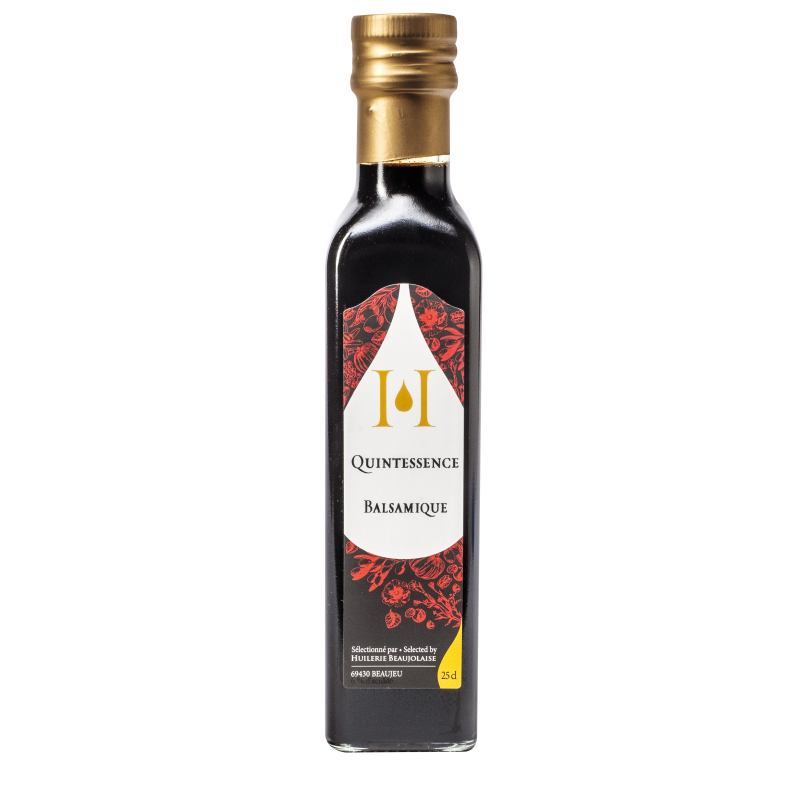  
"Quintessence" balsamic vinegar
Made in Italy with our own recipe, this vinegar loses the Modena designation of origin because we bottle it in our own premises.
This vinegar is made from a clever blend of IGP Balsamic Vinegar of Modena and selected cooked grape must and is aged for 10 years in oak barrels.
Soft and syrupy, it can be used as a finishing touch on meats, fish or desserts.
Usage
Seasoning
Hot plate finish
Customers who bought this product also bought: