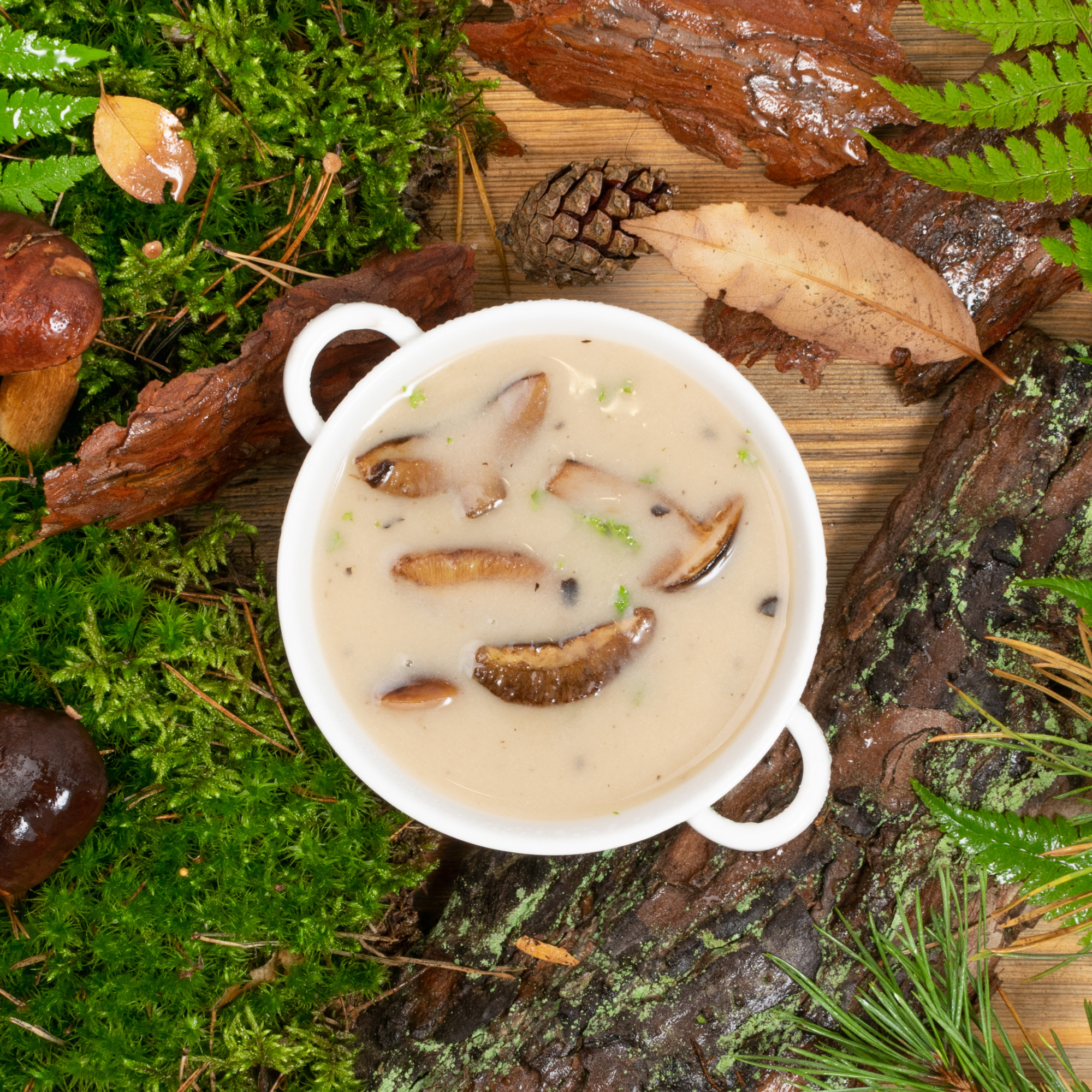 By the chef
Grégoire Baratier
Porcini and hazelnut velouté sauce
---
Ingredients
500 g porcini mushrooms
3 shallots
1 garlic clove
40 g unsalted butter
60 cl poultry stock
40 cl double cream
Salt, pepper
Whipped hazelnut cream
---
Method
Thinly slice the shallots, chop the garlic. Brush and rinse the mushrooms and finely chop them.
Melt the butter in a casserole dish, then sweat the shallots and the garlic with a pinch of salt for around 2 minutes. Add the mushrooms, salt and leave to sweat for 5 minutes. Pour over the poultry stock and leave to cook on a low heat for around 20 minutes. Then add the cream, bring to the boil and take off the heat.
Mix everything together using a standard or hand blender, then season with salt and pepper to taste.
Remove the stalks from the girolles, fry them in hot, bubbling butter and season with salt and pepper, then put to one side for decoration.
Beat the cream with a whisk, add salt and hazelnut oil. Put to one side.
Present the velouté in a soup bowl or in a cup. Make a quenelle with the hazelnut whipped cream and place it in the middle of the velouté. Delicately add some girolle mushrooms, shoots and herbs and finish with a dash of hazelnut oil or a twist of ground pepper.
Bon appétit !