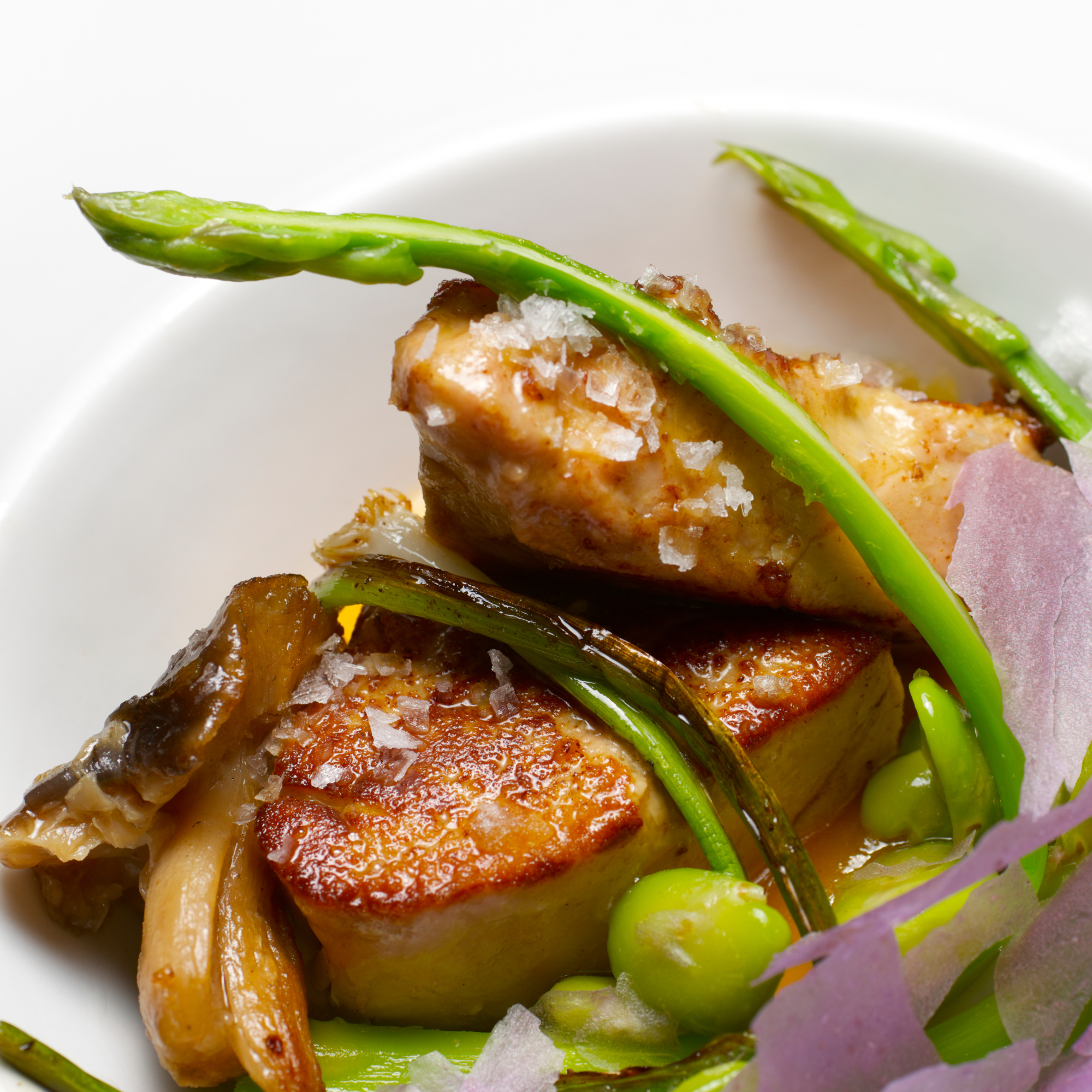 By the chef
Christophe Roure
Fried foie gras cutlet, quince balls with a tart Cox's apple jus
---
Ingredients
Serves 6
6 foie gras cutlets (cut from a nicely plump 450 g foie)
Fleur de sel, Sichuan pepper and Penjab pepper
1 quince
Poaching syrup
500 ml water
150 g powdered sugar
1 vanilla pod
Ascorbic acid
Apple sauce
300 ml apple juice (Cox's apples)
1 vanilla pod
20 ml quince vinegar
20 g butter
---
Method
Quince balls
Using a melon baller, scoops balls out of the pre-peeled quince.
Poach them in the syrup, making sure they stay firm.
Apple sauce
While the quince is poaching, reduce the apple juice with the vanilla pod, add the quince vinegar (syrupy consistency).
Beat the butter sauce, then roll the quince balls in it.
Foie gras cutlets
Fry the foie gras cutlets in a hot, non-stick frying pan with no oil or butter.
Finish with a twist of a pepper mill filled with star anise, fennel seeds, Sichuan pepper and Penjab pepper.
Finishing and presentation
Lay the balls out in a triangle in the middle of a plate, drizzle them with the apple sauce.
Finish by adding a few sticks of Granny Smith or Cox's apple and some winter salad leaves, and position the slice of foie gras on the over side of the plate, sprinkled with fleur de sel.
Bon appétit !