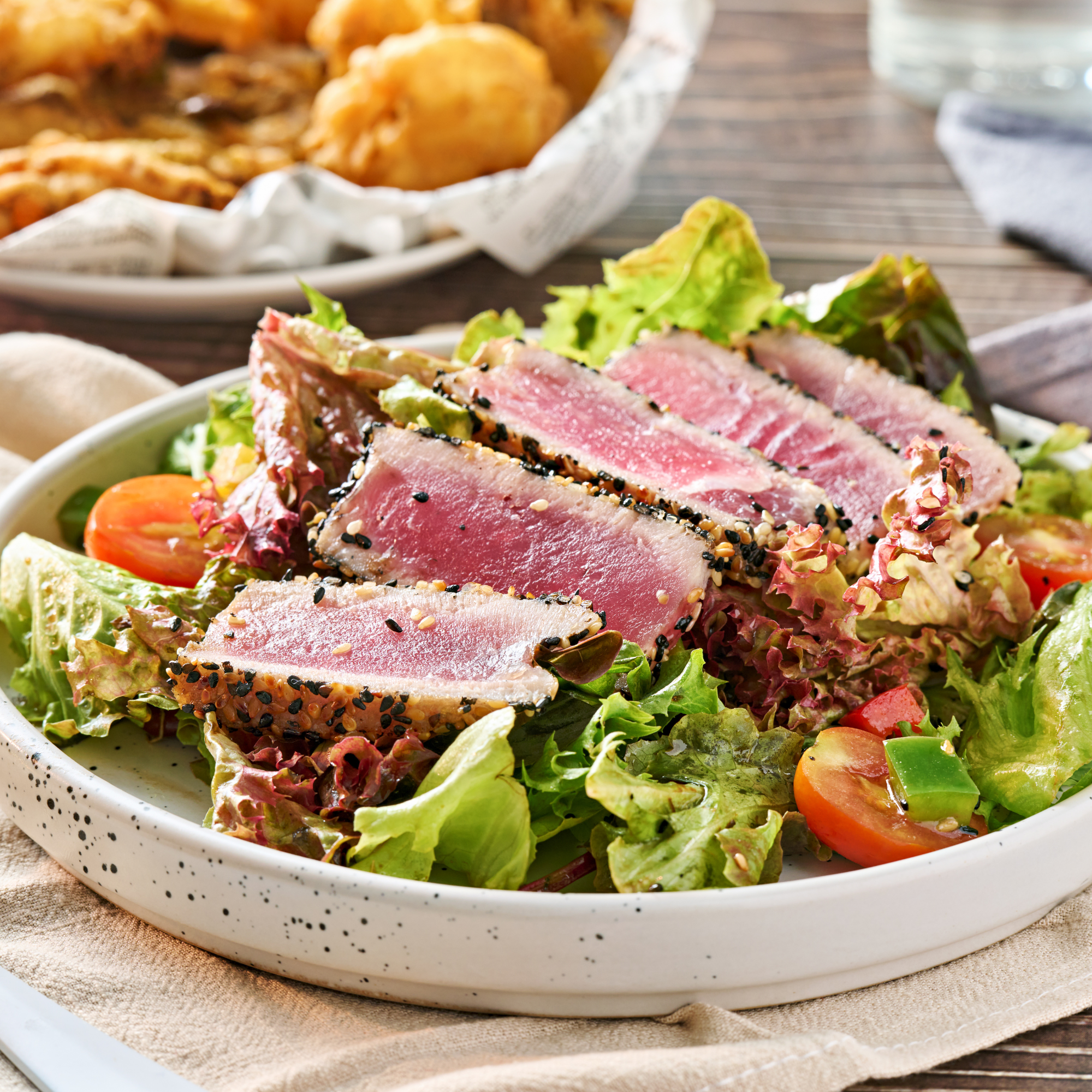 Marinated tuna, herbs and virgin sesame oil
---
Ingredients
Serves 4
400 g salmon
1 lemon
5 g brown sugar
Fennel, chervil, fresh thyme
10 cl virgin sesame oil
Coarse Île de Ré salt
Ground black pepper
---
Method
Salt the salmon with Île de Ré salt (20 g per kilo) mixed with the pepper and sugar.
Add the coarsely chopped herbs, coat them with virgin sesame oil. Leave in the refrigerator for 48 hours.
Cut into thin slices or sticks and pour over the lemon juice.
Best served with a mesclun salad mix or your chosen raw vegetables, topped with a drizzle of virgin hazelnut oil.
Bon appétit !