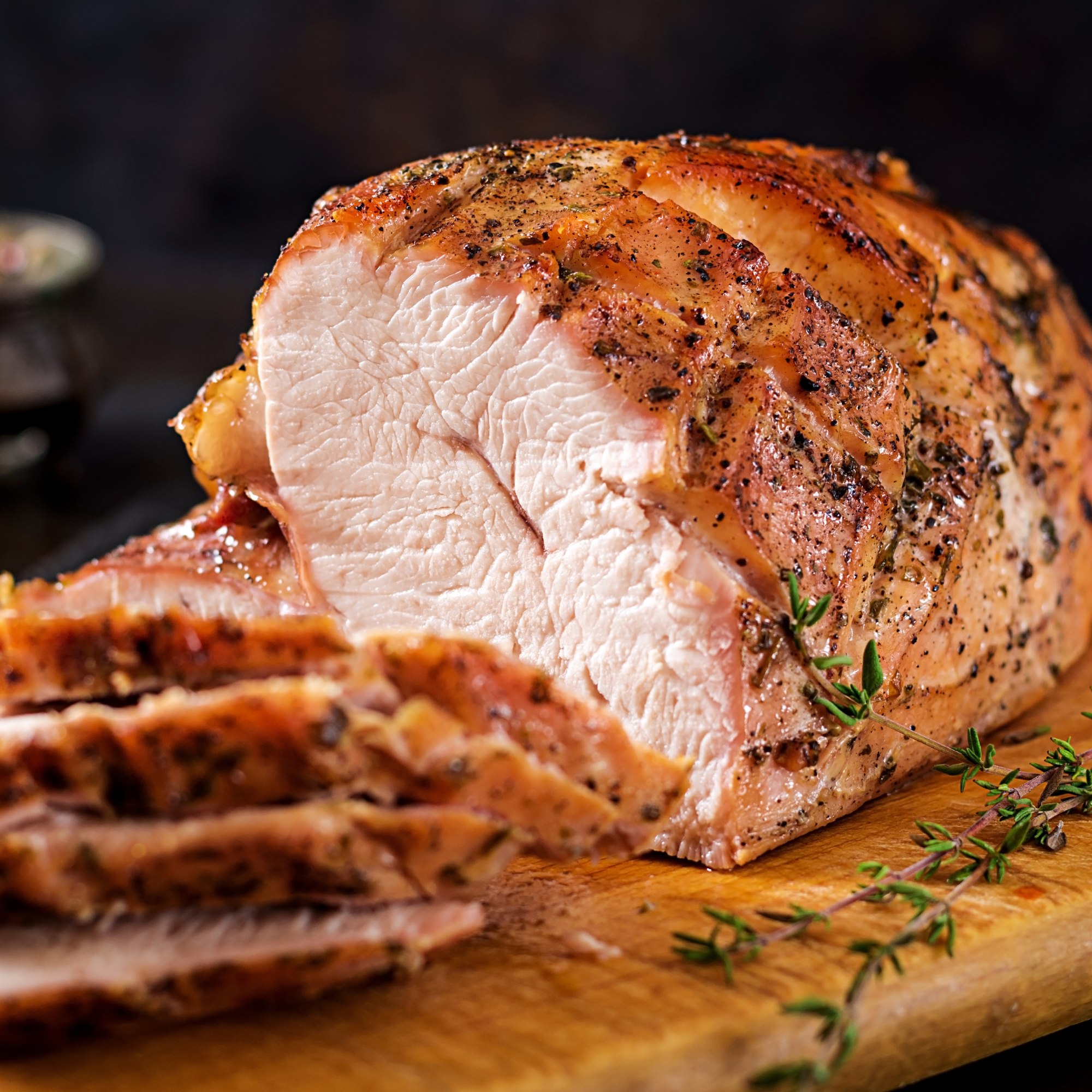 By the chef
Davy Tissot
Roasted Bresse Gauloise and pea mousse with grilled octopus in pistachio oil. Bresse creamy mousse with Dublin bay prawn heads
---
Ingredients
Dublin bay prawn head mousse
10 Dublin bay prawn heads
1 shallot
2 garlic cloves
2 tomatoes
1/2 litre crème de Bresse cream
50 g Bresse butter
1/4 litre of white wine
Pea mousseline
1 garlic clove
1 shallot
300 g shelled fresh peas
250 ml of white stock
1 tablespoon thick crème de Bresse cream
Grilled octopus
Bresse Gauloise chicken
4 Bresse chicken breast fillets
10 slices of smoked bacon
---
Method
Dublin bay prawn head mousse
In a casserole dish, brown the prawn heads.
Add the shallots, garlic, thyme and tomatoes.
Cook until golden brown.
Add the butter, wait until it goes golden brown and deglaze with the white wine.
Leave the mixture to reduce, add the cream. Leave to boil, then leave to infuse at 70 C for 30 minutes.
Strain the mixture in a conical strainer and emulsify.
Pea mousseline
Add the olive oil to a casserole dish.
Add the garlic and a finely chopped shallot. Once crystallised, add the peas.
Quickly douse with the hot chicken stock and quickly bring to the boil to keep the mousseline nice and green.
Mix in the food processor, then just before serving, add the seasoned thick cream.
Grilled octopus
Leave your octopus in the freezer for 1 to 2 days so it is more tender after it has been cooked.
Place it in a saucepan with the aromatic garnish and the white wine and cook it as a stew for 3 hours.
Cut the tentacles in half and grill them in pistachio oil. Serve piping hot.
Bresse Gauloise chicken
Wrap the chicken with the thin strips of smoked bacon.
To make sure they are wrapped tightly, bind and roast in bubbling Bresse butter.
For the last 20 minutes in the oven, turn the temperature up to 220 C.
Leave to stand and serve with all of the different dishes on your plate.
Bon appétit !