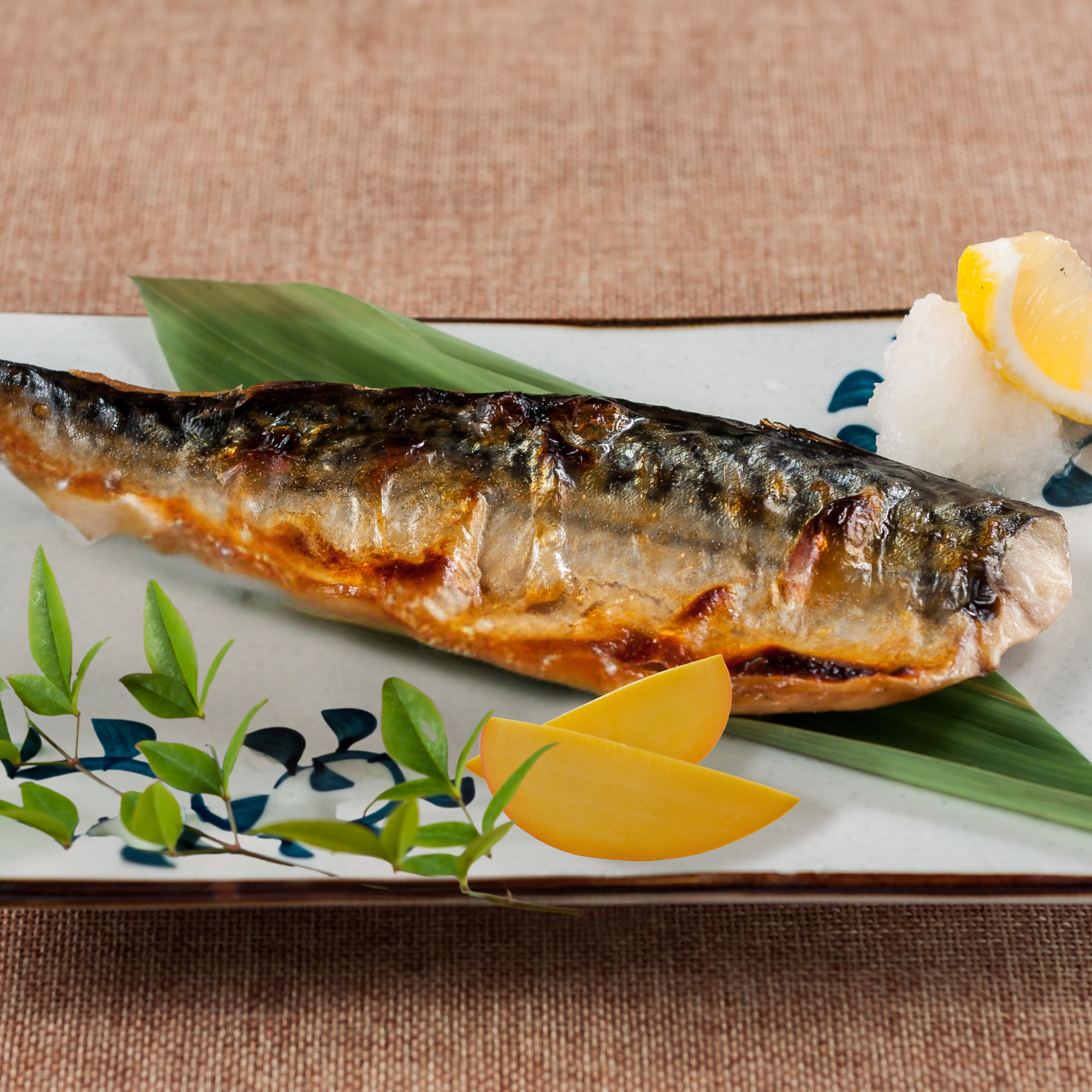 By
François Demassard, BIB Gourmand au guide michelin 2022
Grilled mackerel fillets, mango, hazelnuts and coffee oil
---
Ingredients
Serves 4
4 boneless mackerel fillets
100g lemon juice
100g de mango vinegar
4 eggs
60g sugar
80g butter
2g gelatine
1 mango
1 handful hazelnuts
2 tablespoons ofvirgin hazelnut oil
---
Preparation
Etape 1 : Mackerel fillets
Cover the 4 mackerel fillets with coarse salt for 8 minutes.
Rinse and set aside in a cool place.
Etape 2 : Mango vinegar cream
Soak the gelatine.
Mix the lemon juice, mango vinegar, eggs and sugar.
Cook in a saucepan, stirring until it boils.
Add butter and gelatine.
Set aside in a cool place with cling film on contact.
Etape 3 : Roasted hazelnuts
Preheat the oven to 180 °C.
Spread the hazelnuts on a baking tray and bake for 6 to 8 minutes.
Remove and leave to cool.
Etape 4 : Mango slices
Thinly slice the mango.
Brush with coffee oil.
Form into rolls and set aside in the fridge.
Etape 5 : Grilled mackerel
Score the mackerel with a knife on the skin side.
Mark them in a hot pan for 1 minute on each side.
Place in a dish and set aside at room temperature.
Etape 6 : Presentation
Place a mackerel fillet on a plate.
Add a few drops of mango vinegar cream.
Place 3 mango rolls and a few roasted hazelnuts.
Finish by adding a dash of coffee oil.
Enjoy !