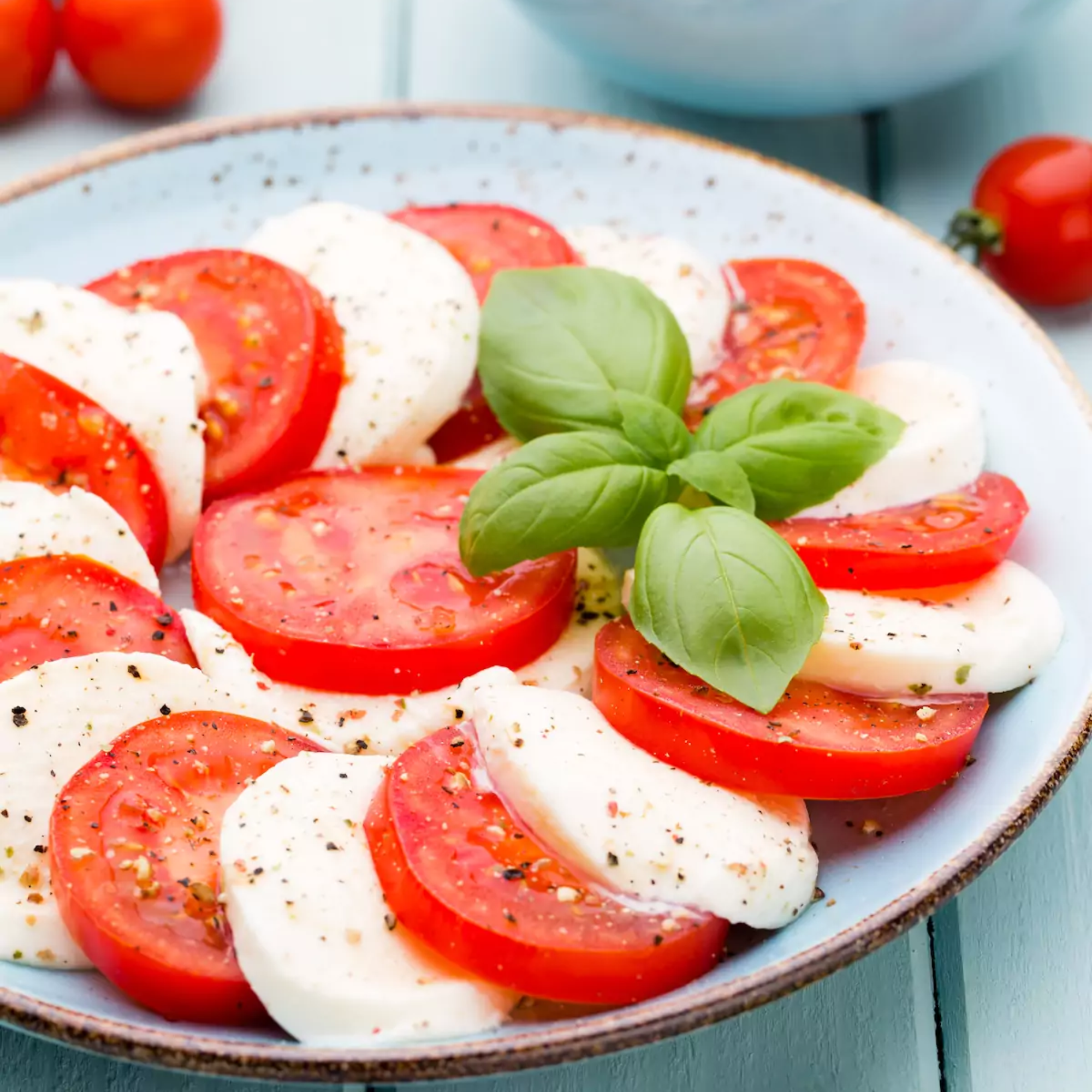 Italian tomato salad
---
Ingredients
Serves 4
4 fresh tomatoes
4 sundried tomatoes in olive oil
4 small mozzarella balls
20 g of parmesan
4 basil leaves
1 shallot
1 garlic clove
4 tablespoons extra virgin olive oil
1 tablespoon "Référence" balsamic vinegar
Fleur de sel, ground black pepper, poivre aux cinq baies seasoning
---
Method
Prepare the vinaigrette: pour the vinegar into a saucepan. Bring to the boil on a low heat, reduce it to a syrup, then pour into a bowl. Melt the salt into the liquid.
Fry the finely chopped garlic and shallot.
Drain the sundried tomatoes, slice them into small pieces.
Add the garlic, shallot and tomatoes to the vinegar syrup. Season with pepper, drizzle the oil on top and mix well.
Wash the tomatoes, slice thinly and place on four plates. Drain and slice the mozzarella, place thin slices on the tomatoes. Drizzle the dish with the vinaigrette.
Just before serving, decorate with finely chopped basil and parmesan shavings. Serve chilled.
Bon appétit !