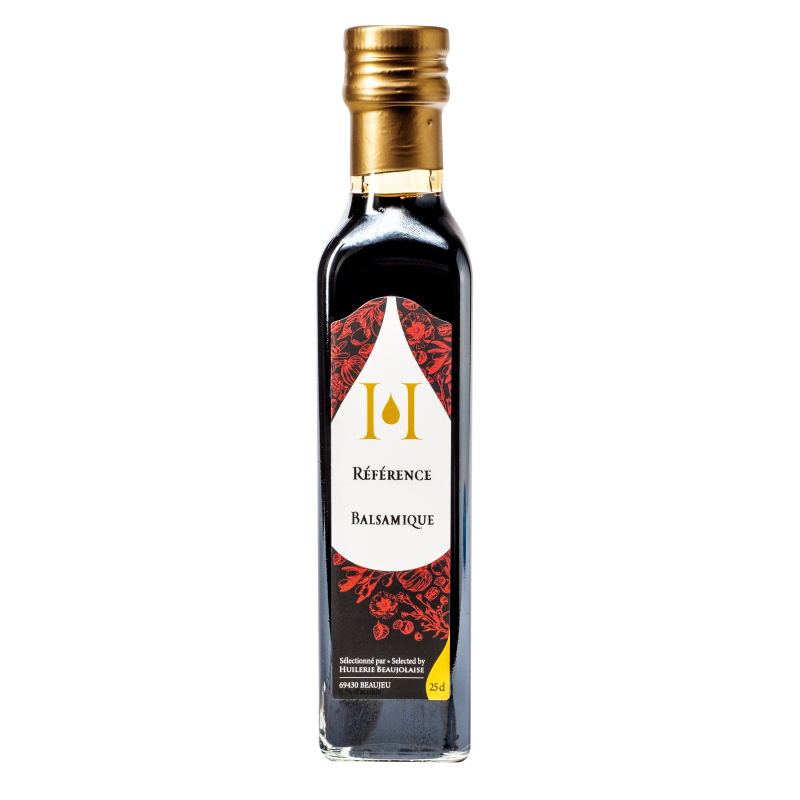  
"Référence" balsamic vinegar
Made in Italy with our own recipe, this vinegar loses the Modena designation of origin because we bottle it in our own premises. Does not contain caramel.
Made from a blend of wine vinegar and cooked must (Sangiovese and Lambrusco grapes), this vinegar is aged in barrels and oak casks for 3 years. 
Dark brown colour with red reflections, high density, sweet and sour taste (with notes of wood, cooked fruit and vanilla). Excellent with red meats, roasts, risottos, cheese, or ice cream.
Customers who bought this product also bought: