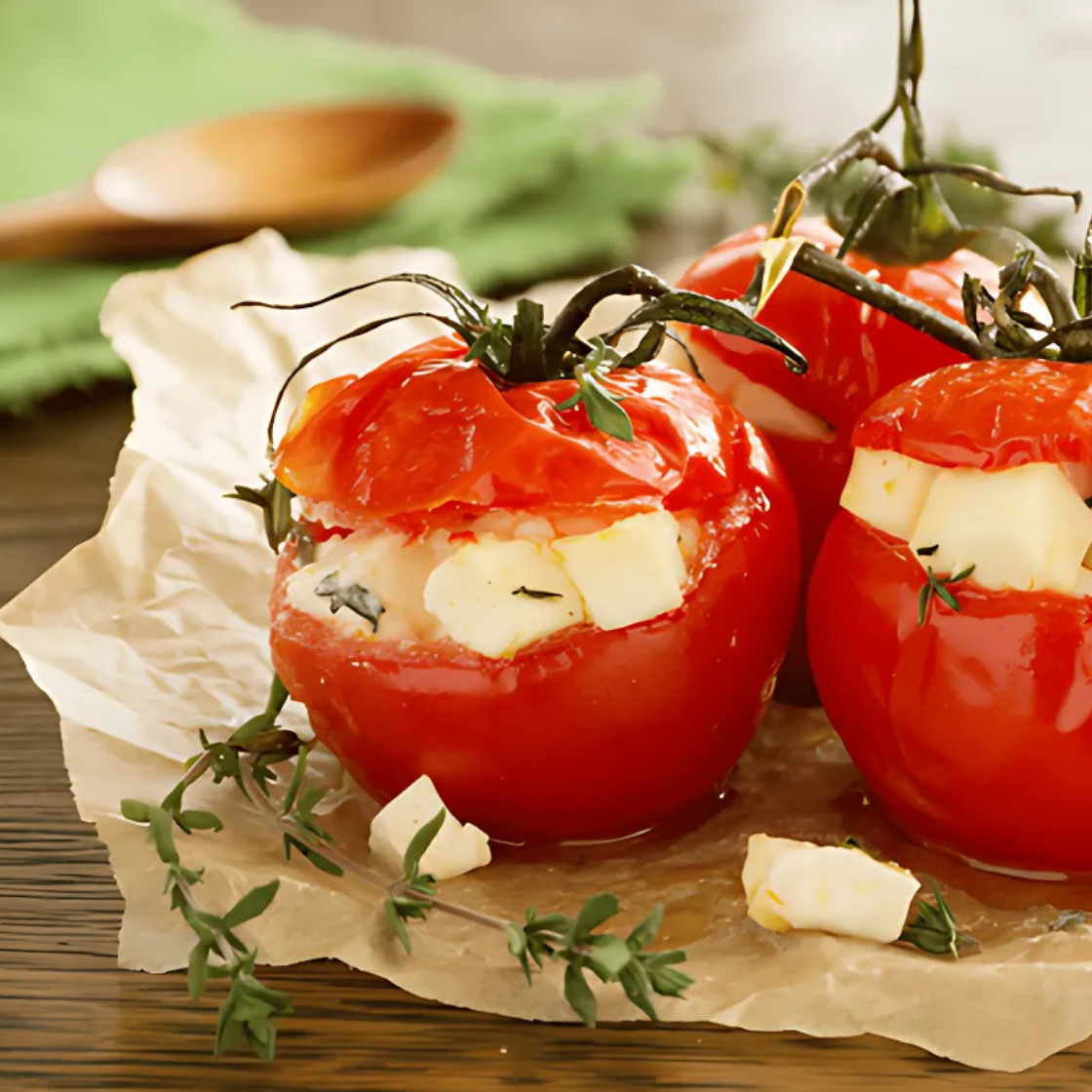 By the chef
Philippe Gauvreau
My tomato and mozzarella salad
---
Ingredients
1 buffalo mozzarella
2 fully ripe tomatoes
1/8 sprig basil
Salt, pepper
100 ml virgin pine nut oil
50 ml balsamic vinegar
20 g rocket
4 parmesan shavings
10 g grated parmesan
10 g pine nuts
10 g Taggiasca olives
---
Method
Blanch the tomatoes so you can peel them.
Cut the first in half and the second into quarters.
Remove the seeds, then marinate them in an olive oil and balsamic vinegar vinaigrette.
Mix the mozzarella with basil that you blanched earlier to form a nice green paste.
Pour the contents into a pastry bag.
Pipe the mixture onto the tomato and put the blanched quarters back together to make a whole tomato.
Blanch the rocket, cool and mix with the grated parmesan, pine nuts and virgin pine nut oil to create a smooth, consistent and flavoursome mixture.
Garnish the bottom of the plate with the mixed rocket, position the tomato on top and finish with olives and the parmesan shavings.
Bon appétit !